New computer technology make it possible to change partition size without rebuilding the Server, the task to split partition in Windows 2003 Server is much easier.
Why split partition in Windows 2003 Server
Most of the Server administrators are not satisfied with partition factory setting of brand Server. System C drive is small and data partition is too large. To manage files more effective, you'd better split the large partition and create more small drives.
Some people forget to create more partitions when installing Windows, they installed Operating System to C drive with whole space of the hard disk.
Then is it possible to split Windows 2003 partition without reinstalling or losing data? Yes, it is not only possible but also very easy to realize. To read more technical details, check how to split server 2003 partition.
How to split partition in Windows 2003 Server
I've got into the habit of checking Disk Management before any operations to disk partition. There is only one partition E: on disk 1. I want to split it and get more partitions.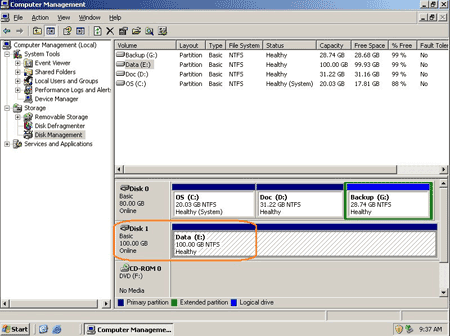 Step 1: Launch Partition Assistant Server edition, you'll see the disk parttion layout which is similar with disk management. Right-click partition E: and select 'Split Partition'.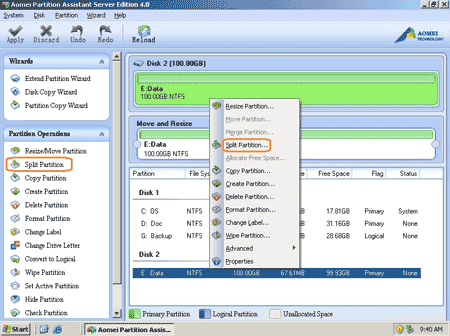 Step 2: In the pop up window, original partition will be split into 2 drives, you may keep the default partition or change partition size by yourself.
Drag any border of the two partitions on the top
Type a value for partition size in the bottom box
Press up and down button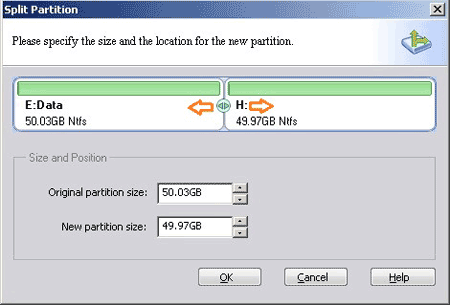 After click OK, you'll back to main window, where you'll find that original partition E split to E and H.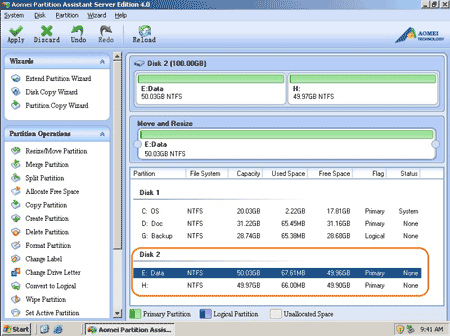 Step 3: In the main window, click 'Apply' on top left to proceed shrinking.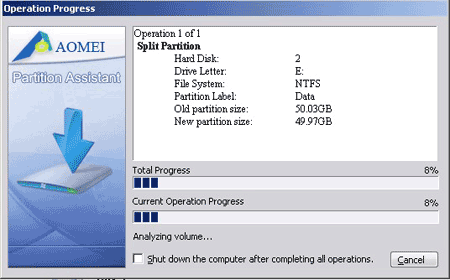 Very quickly, splitting complete, check again in disk management, yes, partition is split.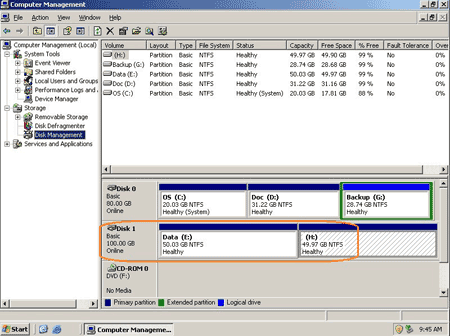 Within 3 steps, you can split partition in Windows 2003 Server without doing anything else.
This software is commercial, learn more about Aomei Partition Assistant.
Related Articles
How to fix low disk space problem on 2003 Server?